Your premier counter top Fabricator & Installers.
Granite Works is your premier choice for the highest quality and largest inventory of granite, stone, quartz, and marble counter tops in Northern Minnesota and Northern Wisconsin
get to Granite Works
about granite works
Granite Works is a custom fabrication countertop supplier based in the Northland. We are located near Gary New Duluth, Minnesota. Our primary focus is on stone surfaces, specializing in custom countertops featuring granite, marble, quartite, limestone, soapstone, onyx, manufactured quartz, and solid surface products. We also sell tile, vinyl plank flooring, and more!
Granite Works has proudly served Minnesota, Wisconsin, and Canadian granite customers since 1997, with clients ranging from individual homeowners to residential and commercial builders. No matter the scope of your project, we have the skills, expertise, and capability to make sure the job is done right.
All it takes is a trip to one of our showrooms and a glance at the smiling faces of our professional team, and you'll see why our customers are our customers for life. We promise a customer experience second to none and an end result that you and guests in your home will rave about for years to come.
Huge Selection of Countertop
You'll be amazed at our countertop selection. With hundreds of slabs and colors/styles, you'll be able to find granite, quartz, marble, limestone, onyx, and natural stone.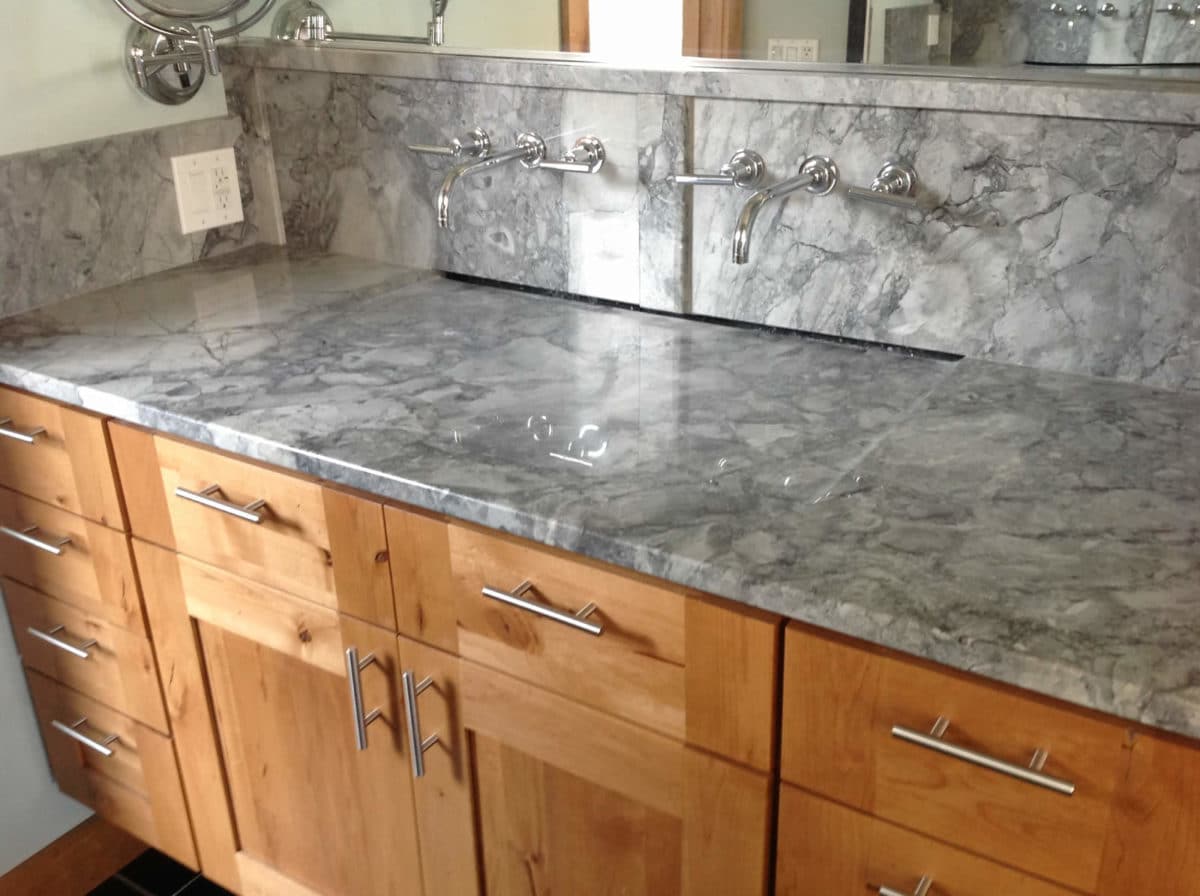 See what our customers have to say
testimonials​
At Granite Works, we pride ourselves in taking care of our customers. We start by a visit in the showroom, you tell us what you want, and we do our best to find the right countertop based on what you like and your budget.
I just wanted take a moment to thank you for our lovely granite counter tops, We are amazed and so pleased at the dramatic change this upgrade has made in our kitchen. We are also grateful for the time you spent answering all of our questions…we had a lot of them. Your installers were very professional, friendly, and did a wonderful job! Great team effort!